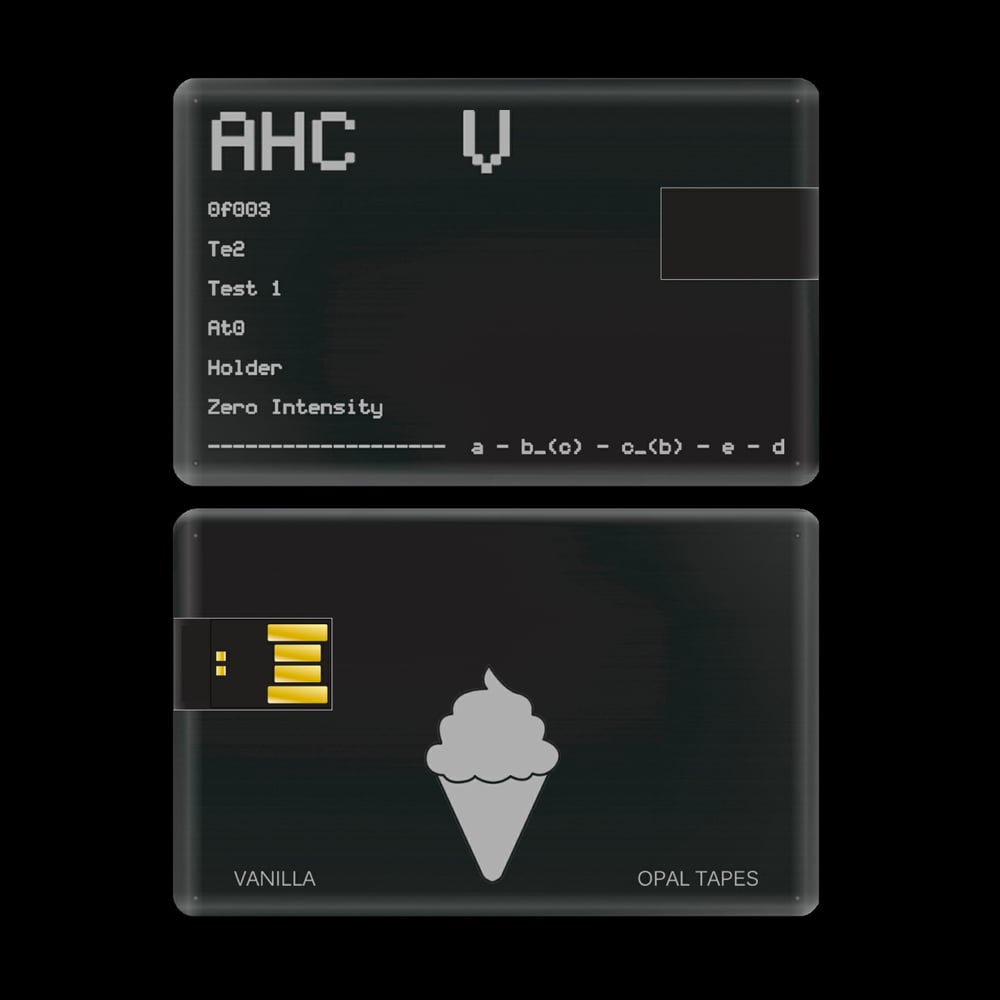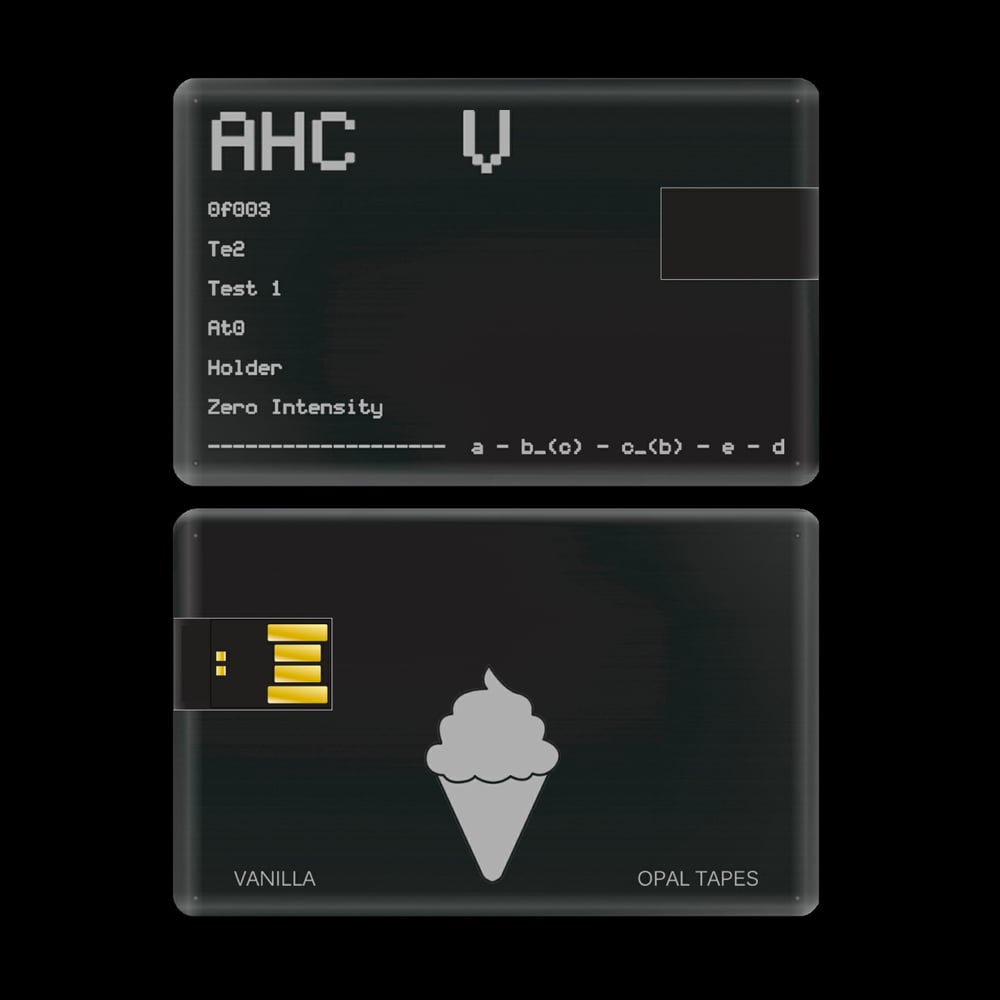 AHC - V
£15.00 / Sold Out
https://soundcloud.com/v_a_n_i_l_l_a/ahc-0f003
Reductionist, emotional computer music from Alex Cooper (AHC, Body Boys). Uniquely combining aleatoric method, spectral synthesis and image sonification, Coopers music has matured into a nest like meshing wherein digital processes bubble and burst like pupae.
V is presented on a laser etched black metal alloy data card with A4 printed artwork from Chris Freedman on organic 350gsm silk stock.
Mastered by Bishop. All files presented at 24 bit 44.1 kHz WAV.
Limited to 50 copies worldwide. Shipping from March 3rd 2017.
VANILLA / OPAL TAPES (VAN003)